How Covid normalizes cannabis, New Frontier Data's digital town hall, an Illinois lawmaker's quest to legalize delivery and more… 
Cannabis startups are growing up quickly amidst industry tumult and expansion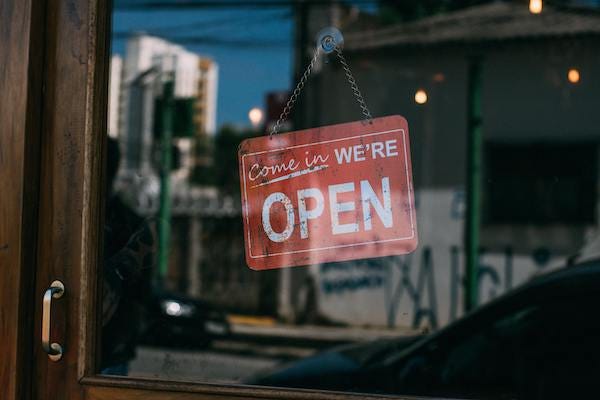 Cannabis companies in Illinois are streamlining business operations to serve medical and recreational consumers in their time of need.
Nearly two weeks into their designation as essential healthcare providers by the State of Illinois, cannabis retailers are learning how to serve more customers amidst a cash-strapped industry and global economic crisis. 
No longer inundated with directives from the Center for Disease Control and the state of Illinois about things like in-store customer distancing requirements and employee temperature checks, investors and executives in the industry can – to some extent – go back to focusing on growth and operations. 
Case in point, dispensaries that restricted sales to medical customers at the onset of societal physical distancing are optimistic that limited recreational sales will resume in the coming days. According to research firm BDS Industries, 95 percent of dispensaries in the United States reported sales spikes in March, even with staffing volatility that persists due to layoffs or employees not showing up for work. 
"All of this is accelerating normalization," said Jeremy Unruh, a regulatory and public affairs director at Chicago-based PharmaCann, which operates retail, processing and cultivation facilities in multiple states. "We are making accommodations now that otherwise would have taken a lot longer to learn and implement. People are now also realizing that the sky does not fall when you sell cannabis."  
Ordering in a solution? 
The prospect of dispensaries delivering cannabis directly to consumers in Illinois, a pipe dream when recreational sales began January 1, is gaining momentum. State Representative Sonya Harper (D-6) recently introduced legislation to legalize delivery for medical and legal cannabis. Harper suggested to the Chicago Sun-Times that Governor J.B. Pritzker sign an executive order legalizing delivery. 
Last month, Michigan Governor Gretchen Whitmer stunned industry observers when she signed an executive order that legalized delivery in her state within a period of days. While nobody expects Illinois to follow-suit anytime soon – the application to transport cannabis in Illinois was pushed back to April 30 – the conversation has begun to shift on to how to make the essential product more accessible to more consumers. 
An industry already in need of "drastic changes" 
While recreational cannabis sales in Illinois topped $40 million year-to-date through February, the industry as a whole has been struggling through an extreme capital crunch. The valuations for most publicly traded companies collapsed in 2019, which brought ramifications throughout the sector. 
Due to the quasi-legal status of the plant, cannabis companies have limited access to traditional funding sources like bank loans and private equity investors. Capital now required to upgrade cultivation and processing facilities to meet increased demand largely is coming from selling assets to Real Estate Investment Trusts (REITs), which include Chicago-based New Lake Capital and New York-based Innovative Industrial Properties. 
For the wider cannabis ecosystem, which includes ancillary technology, agriculture and professional services companies that don't touch the plant, today's dark days are in some ways similar to the dot-com bust 20 years ago. The challenge is to stay alive long enough to create value in a nascent industry with enormous growth potential that is still finding its footing. 
"It's not just about survival," said cannabis investor Michael Gruber of Northbrook-based Salveo Capital. "It's about coming out of this stronger and as a leader." 
Success requires a faster pathway to meaningful revenue, ruthless prioritization of expenditures, and a focus on technology and business processes that drive growth with fewer employees. 
Many companies won't survive. Their best people and pieces will resurface where there is more capacity. Breakthrough sector-specific innovations and new companies will emerge from industry veterans and a wave of new transplants.  
While these times are particularly scary for so many reasons, the sense among investors is that there will be more opportunities to buy low in an industry that will prosper as more people get high. 
"I see a lot of new companies that are well-positioned that focus on cloud-centric computing, remote telehealth services, online commerce fulfillment, and anything to do with the last mile for cannabis transactions," explains Gruber. "I also continue to believe that now through the end of the year will be some of the best opportunities we've seen for troubled and distressed companies. The bad overall situation in many ways serves as cover for companies that already needed to make drastic changes."
Cannabis conferences and professional networking goes virtual 

New Frontier Data today is holding a virtual "town hall" as speakers and participants convene from their homes all over the world 
As virtually all professional networking and formal education in cannabis migrates online, conference organizers are reimagining what they do outside of the confines of a hotel or a convention hall.
New Frontier Data, a Washington D.C.-based research firm and conference organizer, today is hosting a Global Cannabis Town Hall for cannabis investors, operators and marketers. With regional segments from four continents, speakers will share how the industry by market and region is impacted by coronavirus. 
"I think the attendees will be very interested in learning how companies are dealing with the crisis now in regard to health and safety measures," said Peter Vogel, CEO of Denver-based LeafWire, a digital networking platform for cannabis professionals whose presentation is titled "Cannabis Jobs in the New Normal."  
LeafWire, which raised $1 million in 2018 from early-stage venture investors including Chicago-based Network Ventures, similar to LinkedIn allows members create profiles, connect with others and initiate professional conversations. Vogel said connections seem especially kind during these times of uncertainty. 
"As a whole, people have been very positive and are happily sharing stories about all the cannabis companies that are donating equipment and money to help the crisis," he said. "People are being very helpful and collaborative, and really see this as a time to help each other out."
Additional conferences shifting to virtual environments include the CBD Retail Trends conference in May and the U.S. Cannabis Conference & Expo in June. 
Industry Nuggets: New IL cannabis application guidelines, Fyllo launches compliance verification product, New York postpones legal weed efforts, Green Thumb Industries Opens 42nd Retail Location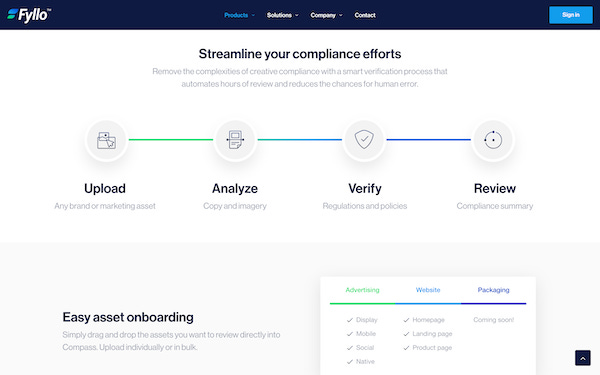 Chicago-based marketing technology startup Fyllo launched its Compass product to help cannabis brands creatively comply with a myriad of state and municipal regulations
Entities that already applied for coveted IL licenses can resubmit new applications 
Days after an executive order was issued by Governor J.B. Pritzker to extend (for the second time) the deadline to apply for licenses to craft grower, infuser and transporter cannabis to April 30, the Illinois Department of Agriculture is allowing entities that submitted their applications ahead of the initial March 16 deadline to file brand new applications. 
Fyllo incorporates artificial intelligence into its ad planning software suite
Less than three months after acquiring Denver-based CannaRegs for $10 million, Chicago-based marketing technology startup Fyllo released its new Compass software that helps advertisers more efficiently comply with state and municipal regulations. 
Through a combination of artificial intelligence, image recognition and natural language processing technology, Compass makes sure advertising content and copy is compliant within state and municipality marketing and communication regulations. 
Company was founded in 2019 by advertising technology veterans in Chicago and New York. The company to date has raised at least $20 million in venture financing. 
Maybe next year for legal weed in New York State   
While there was hope as recently as last week that New York through its state legislature would legalize recreational cannabis in 2020, governor Andrew Cuomo said this week that his attention to coronavirus-related issues will preclude that from happening. 
"We're not gonna get there," he explained to reporters, indicating focus and resources required to properly implement the law are directed elsewhere. 
Green Thumb Industries opens Rise Cranberry dispensary in Pennsylvania
Chicago-based multi-state cannabis retailer, processor and cultivator Green Thumb Industries opened its 42 retail location on March 31. 
Rise Cranberry is the company's ninth dispensary in Pennsylvania, where cannabis is legal to consumers with a medical card and where adult-use legalization remains a possibility in 2020.